Premium Mpillow
Get the support you need at all the right places with our customised pillow in Singapore.
Having trouble finding the right pillow? We got you.
Our Premium Pillows Are Customisable And Made For You.
Our uniquely designed patented M-shaped pillows are suitable for individuals who are not able to find a suitable pillow on the market or have experienced:
neck pain
shoulder and cervical spine pain
head and cervical spine surgery
scoliocis
uneven shoulder height
acid reflux - reversed neck
Choosing the right neck pain pillow can significantly improve your sleep quality and alleviate discomfort.
Premium Mpillow Is A Customised Pillow
Get your pillow customise in person by our Mpillow team, we can built it the way just you like it. Watch our experts customised your pillow and try it out on the spot until you are satisfied with the fit before taking it home. Experience the soothing effects of our neck pain relief pillow, tailored to provide comfort and support during your sleep.
Get instant customised pillow recommendations by booking an appointment with our pillow expert.
Features of Our Premium Neck and Shoulder Pain Pillow
Pillows for neck support are essential for maintaining proper spinal alignment and preventing discomfort. Our shoulder pain pillows offer tailored support, allowing you to wake up refreshed and free from discomfort.
Find out how our customised pillows can help you sleep better.
How to order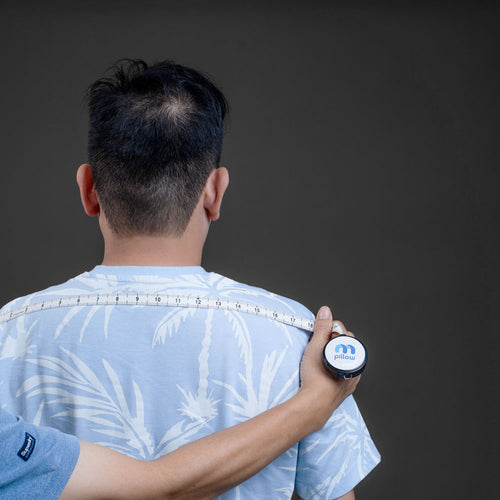 Take your measurements using our step-by-step guide.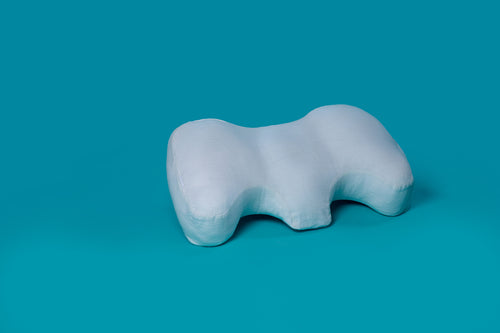 Submit your measurements and view the recommended results.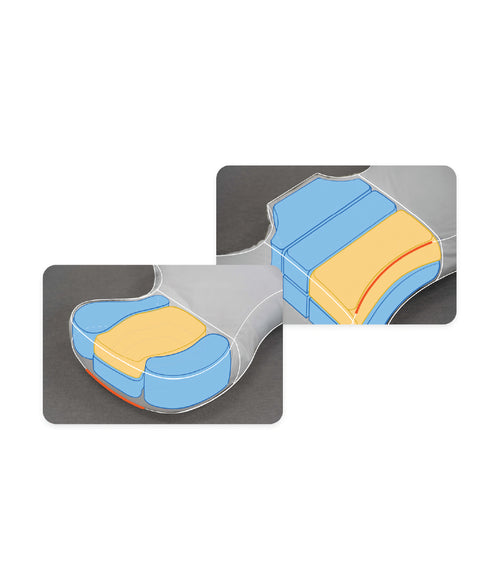 Check that the pillow configuration suits your body structure.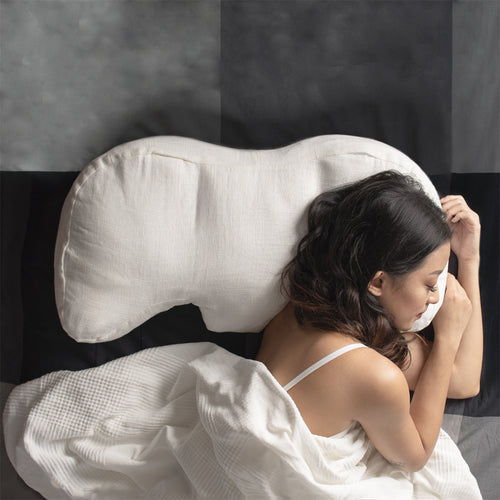 Add the recommend Premium Mpillow to your cart and check out. Your customised pillow will be delivered to your doorstep.
Interested In Customising Your Mpillow From Overseas?
Follow the instructions below for an accurate measurement of each section.
A. Shoulder Length
B. Neck Depth
C. Head Depth
D. Neck Length
The Premium Mpillow Package
The Premium Mpillow comes assembled with the essential components and accessories for a restful sleep. 

1 Mpillow Case (Linen blue / Linen Natural / FibreCool)
A number of small and large filling cushions (depending on your pillow size)
1 waterproof inner protector
2 satin cover sheets
1 Travel Vacuum bag
1 Laundry bag packaging

Mpillow Aftercare Video
How to wash and clean your Premium Mpillow