Basic Mpillow
Our neck support pillows are designed to cater to your specific needs and provide you with a restful night's sleep.
Sleep made easy
The Basic Mpillow is an ergonomic pillow for people who have occasional neck and back pain. Our Basic Mpillows for neck support are engineered to provide the optimal balance of comfort and alignment, ensuring you wake up feeling refreshed and pain-free.
It gives you the right height for proper head and neck support, whether you sleep on your back or side.
Size does matter
Every body structure is different. The Mpillow's height conforms to your shoulder length to provide adequate neck support. This determines your pillow size.
Perfect for every sleep position
How to order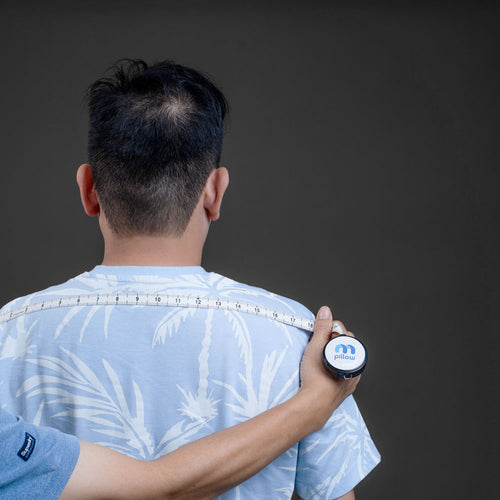 Measure your shoulder length. You may refer to our video on how to measure it.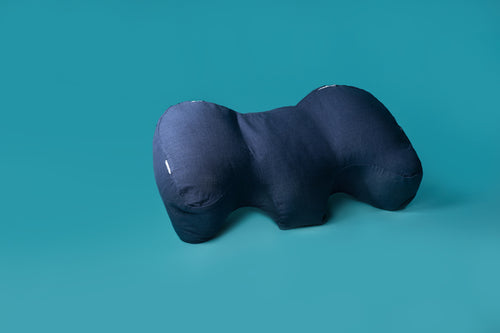 Choose the right size of your Mpillow from the chart based on your shoulder length.
Add it to your cart and check out. Your Basic Mpillow will be delivered to your doorstep. 
Sizing Chart
Refer to our video below on how to measure your shoulder length.
What is your shoulder length?
To have an accurate measurement, get someone to help you with this. If your measurements are in-between the options, please round them up. (e.g 16.4" inch will be selected as 17"-18" inch)You can refer to a splendid video done by Six Atomic for their shoulder measurement guide
Firmness Level
The Basic Mpillow is softer than the Premium pillow due to its configuration and internal design.
Mpillow Aftercare Video
How to wash and clean your Basic Mpillow